Welcome to the Spanish Class Concepts & Assignments Page!

On this page you will find all information regarding current concepts being taught in Spanish class, assignment start/due dates, and test dates. Students in 6th through 8th grade receive a grade in Spanish class and should visit this and the REMIND posts page periodically.
Here are the Remind App codes to join as a parent or student:

4th Grade: @aee93
5th Grade: @d70d
6th Grade: @9a18b4
7th Grade: @736677
8th Grade: @b36c8b
Kindergarten/1st/2nd Grade Classes:
Students have started to learn/review all Spanish numbers from 0 to 31 vocabulary. Students will be using the following games to reinforce this vocabulary: Veo, veo; Busca; Adivínalo; Cuál falta; Caramba; Snowball. Students will sing songs to reinforce the number vocabulary as well.
3rd Grade: Students have almost finished Lección 3 from the Viva el Español curriculum. This Lección expands upon the classroom vocabulary of Lección 2, and will introduce the following command phrases
Dame el/la __________. Give me the __________.

Dibuja un/una __________.

Draw a

_________.
Lección 3 also reviews that six most common phrases on how to answer: How are you?
4th Grade: Students are almost finished within Lección 7: ?Qué animal es? (What animal is it?). Lección 8: ?Qué dice el/la _____? (What does the _____ say?). This lección will introduce "I'm" phrases, such as "I'm hungry; I'm thirsty; I'm cold; I'm hot." Students will learn how to use these phrases when answering "?Cómo estás? (How are you?). Students will also learn how to ask "?Cuántos años tienes? (How old are you?) and how to answer it (Tengo _____ años.).
5th Grade: The students are finished with Lección 13: ?Qué mes es? (What month is it?). Students will start Lección 14: ?Qué llevas? (What are you wearing?) and learn about common clothing vocabulary and how to say "I'm wearing a _________."
6th, 7th, & 8th Grade:
6th & 7th grades:
Students will complete Lección 19 as of tomorrow (2-11). Lección 20: will introduce 3 more vocabulary phrases of how to answer ?Cómo estás? (How are you?). I'm happy; angry; sad.
8th grade:
Students have completed Lección 25: ?Qué vas a hacer? Lección 26: ?Qué vamos a hacer? (What are we going to do?).
ATTENTION 6TH TO 8TH GRADE:
Tests, on any Lección completed in class, will be immediately taken that day or the following Spanish class. All vocabulary for each Lección is found by clicking the Spanish Vocabulary button under this announcement.
Powered by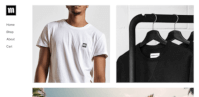 Create your own unique website with customizable templates.