Welcome to the Music Class Concepts & Assignments Page!

On this page you will find all information regarding current concepts being taught in music class, assignment start/due dates, and test dates. Students in 4th through 8th grade receive a grade in music class and should visit this and the REMIND posts page periodically.

Here are the Remind App codes to join as a parent or student:

4th Grade: @aee93
5th Grade: @d70d
6th Grade: @9a18b4
7th Grade: @736677
8th Grade: @b36c8b

All classes will review proper posture, breathing, and singing techniques. All classes will use warm-ups and stretches before singing.
All classes will review Patriotic Music.
4th through 8th grade classes will review and be assessed on the first verse of the "Star Spangled Banner."

Kindergarten:

1st Grade:

2nd through 5th Grade:

6th Grade:

7th Grade:

8th Grade:


ATTENTION 4TH TO 8TH GRADE:


















Powered by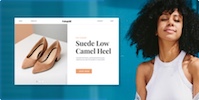 Create your own unique website with customizable templates.